ABOUT THE COMPANY
Amara Fashion & Lifestyle Exhibition was co-founded in India in 2010 by two dynamic entrepreneurs, Puja Garg and Ritu Mathur. Amara brings together Indian and International luxury brands in women and kids' clothing, accessories, home & lifestyle. With more than 20 successful shows in India behind them, Amara is now foraying into the international market with their maiden pop-up exhibition in London in June, 2022. Puja & Ritu's vision is to make Amara a financially viable platform where businesses have the opportunity to showcase their premium creations and get exposure to a diverse market, while at the same time, presenting latest trends in fashion & lifestyle to discerning shoppers. A strong branding along with the founders' personal touch has provided Amara an edge over competitors, making it a market leader.
Amara key features
Amara was launched with the vision to bring the exciting new designer wear and home décor articles from across India to a single venue.
OUR TESTIMONIAL
Really excited and looking forward to the brilliant line up of fantastic designers that Amara is bringing to London in June . The clothes and jewellery are a cut above and I'm looking forward to do find something very unique for the festive season .
OUR TESTIMONIAL
Can't wait to see Amara's in London! If you love fashion you will love Amara.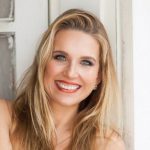 OUR TESTIMONIAL
Wishing Amara all the very best for launching and starting in London. Sending power and love!